wendelah1 posting in

xf_is_love
First, let me wish a Happy Birthday to Fox William Mulder who turned 53 today.
In honor of his birthday, my Top Five Mulder Moments from Season Two.
5. The climatic scene from "Blood." After racing to the top of the clock tower where the crazed postal worker, Edward Funsch, has been firing rounds down into the crowd, Mulder disarms and takes him into custody without having to resort to violence himself. Mulder accomplishes this by reminding Funsch that if he shoots Mulder there will be a lot of blood.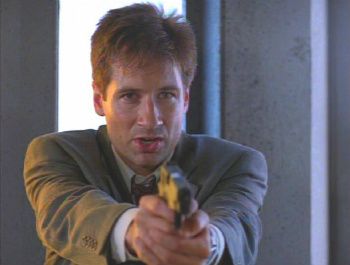 4. That adorable moment in "Little Green Men" when Mulder admits to Scully that as bad as things are, he still has his work, he still has Scully, and he still has himself. He can't look her in the eye as he says it, but hey, it's a start.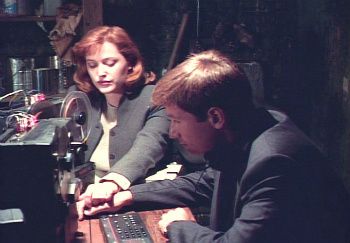 3. That tragic scene in "End Game" where Mulder tells his father that he's lost Samantha again. He doesn't make excuses--he tells Bill Mulder the truth and takes responsibility for his decision to trade the woman he insisted was his sister for Scully.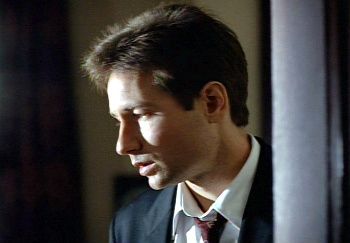 2. The scene in the bus station in "F. Emasculata." Mulder locates the last infected escaped prisoner aboard a crowded bus. The escapee is delirious with fever, and has a giant pustule ready to burst on his cheek, but Mulder fearlessly boards the bus. Although the prisoner has taken a boy hostage and is using him as a human shield, Mulder talks the man into letting everyone leave the vehicle unharmed.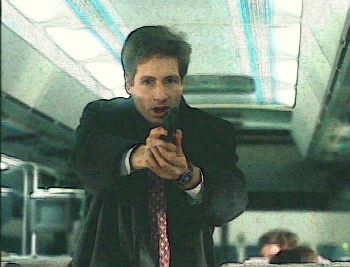 I also enjoyed watching him let Skinner have it at the end.
SKINNER: You never had a chance, Agent Mulder. For every step you take, they're three steps ahead.
MULDER: Well, what about you,
where do you stand
?
1. This is my number one favorite Mulder moment of season two: the scene in "Ascension" when Mulder is so desperate to get to Scully that he climbs out onto the top of the stalled tram car. Even Alex Krycek can't believe what he's seeing.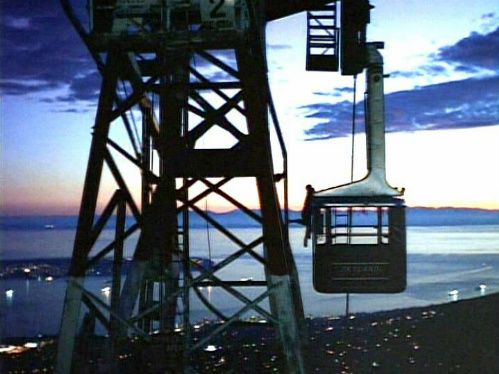 What are your favorite Mulder moments--any season, any episode?
The re-watch resumes tomorrow with "Aubrey."