wendelah1 posting in

xf_is_love
Today is National Boss Day. No, I am not making that up. It must be true--it's on my wall calendar.
In honor of the boss of the X-Files for the first five seasons plus one movie, FBI Assistant Director Walter Sergei Skinner, what are your favorite Skinner moments/episodes?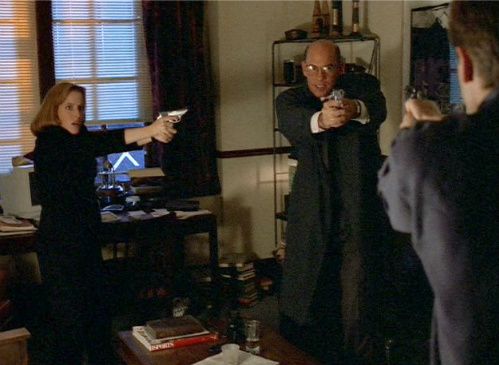 This is mine. I doubt they covered this contingency in the FBI's Upper Management Handbook.