wendelah1 posting in

xf_is_love
This episode is notable mainly for being Vince Gilligan's first script. I liked the dialogue between Mulder and Scully, although the rest of the characters are a little thin and the premise is absurd. Tony Shalhoub was fine as Dr. Banton, the Human Black Hole. It's always nice to see X make an appearance. And, as we know, Gilligan
did
improve.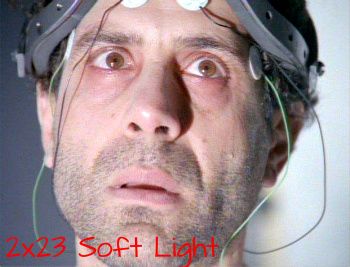 Writer: Vince Gilligan
Director: James Contner
Originally aired: May 5, 1995
Synopsis:
A police officer who was a student of Scully's from Quantico asks her to consult, unofficially, on a missing person's case.
Most Memorable Quote:
SCULLY: Having a little fun?
MULDER: What are you talking about?
SCULLY: Spontaneous human combustion?
MULDER: I have over a dozen case files of human bodies reduced to ash without any attendant burning or melting. Rapid oxidation without heat.
SCULLY: Let's just forget for the moment that there's no scientific theory to support it.
MULDER: (flippantly) Okay.
Links:
Transcript
Autumn Tysko
The A.V. Club
Fanfiction:
None that I can recommend.