wendelah1 posting in

xf_is_love
"Anasazi" was written by Chris Carter with a great deal of input from David Duchovny. It's fast paced, with a convoluted plot that doesn't hold up well to close analysis; in other words, it's a typical myth-arc episode. It's also a big cliffhanger that concludes in season three's two-parter, "The Blessing Way/Paper Clip."
I wasn't around during the series' initial run but I would imagine people were wanting the summer to end so they could find out what happened in that boxcar.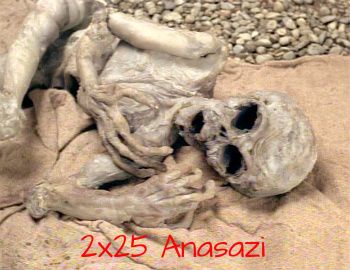 Writer: Chris Carter
Director: R.W. Goodwin
Originally aired: May 19, 1995
Synopsis:
Well. Where do I start? The episode begins with an earthquake in New Mexico and ends with the CSM ordering his men to set fire to a boxcar where Mulder is hiding. I KNOW.
Back to the beginning. A computer hacker known as "The Thinker" manages to access the DoD mainframe and download secret files related to the Project. He's gone on the run but secures a meeting with Mulder to give him the digital tape. When Mulder tries to read the files, he discovers they've been encrypted. Scully recognizes the code as Navajo and tries to find someone who can break the encryption while Mulder is summoned to the Vineyard by his father who is ready to tell Mulder the truth, at least some version of it. Meanwhile, Mulder has gotten into a fistfight with Skinner, someone has tried to kill Scully, someone does kill Mulder's father and Scully shoots Mulder!
Most Memorable Quote:
Mulder: My father's dead, Scully. They killed him.
Links:
Transcript
Sara Stegall's review
O.T.: Here's a reprint of an article from the November 1, 1997 issue of Entertainment Weekly:
Cataloging the "X-Files" Websites
Fanfiction:
My favorites are below. If you know of others, recommend them in the comments. I'm still hoping someone will write that "Paper Clip" AU in which Mulder and Scully don't make a deal to give up the digital tape. Instead, they go on the run and take down the Consortium.
Time
by Kipler.
This is Agamemnon
by Vanzetti.
~/~/~
Thus concludes our Season Two Rewatch. I hope you've enjoyed it as much as I have.
Since we had a three-way tie for tomorrow's episode, I changed my vote. Our Halloween episode will be 9x12 "Scary Monsters"! Seems appropriate, don't you think?