wendelah1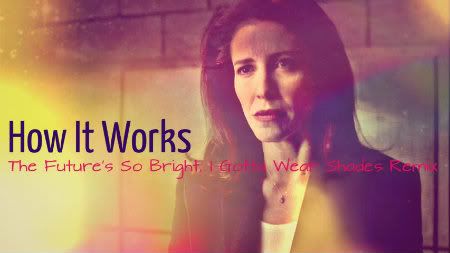 Title:
"How It Works"
(The Future's So Bright, I Gotta Wear Shades Remix)
Author:

wendelah1
Warnings:
none
Characters:
Diana Fowley, Dana Scully
Word Count:
4823
Summary:
An AU set after
Fight the Future
. Fox Mulder departs the FBI to pursue other interests, leaving Dana Scully in charge of the X-Files division. After pulling some strings, Diana Fowley gets assigned as her new partner.
Notes: Thanks to

idunnoh
for beta. Written for

idella
's request for Reverse Remix, but posted here instead. I made her (and you) a banner, too.
Link is to my journal.
"How It Works"
Or
read at AO3