wendelah1
Title:
"In Good Faith"
Author:

wendelah1
Rating:
Gen
Word Count:
1427
Summary:
Scully and Mulder meet with Skinner to discuss the events in "Demons."
Author's Note:
This story was started back in February for

purimgifts
as a treat for

amalnahurriyeh
. It's the fourth vignette in a series of post-eps which are designed to be a bridge from "Demons" to "Gethsemane." You don't have to have read the first three, but if you want to, you'll find them here at AO3:
Demons Series
. "In Good Faith" takes place the morning after Scully drives Mulder home from Rhode Island.
Grateful thanks to

idella
for her insightful beta. Any mistakes that remain are mine alone.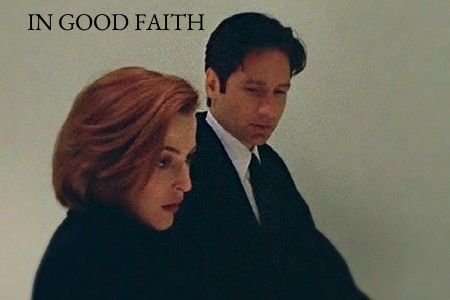 ( In Good Faith )